I'm going to Paris!
... France...
Seriously... I'm going to Paris! I can hardly think about anything else. Two and a half weeks from now I will begin my adventure. But Paris is only part...
The story goes that I was planning a month in Paris, no other place of destination. I hope to write, and since returning from India I have forsaken the time to do so by working both of my former (and now current for the next two weeks) jobs. Before classes resume I found now the opportunity to just go, but unlike India it is not with a mind to stay away forever. In fact it might be quite the opposite; it will be a trip, but a trip none-the-less to write.
Initially wanting American Airlines (you know... for the miles) I decided on KLM, and the Dutch have not let me down! I have a 7 hour layover in
I've never been, and the time between flights will provide me just enough time - an hour or so - to get into the city and hang out, hopefully with
and
From New York I fly to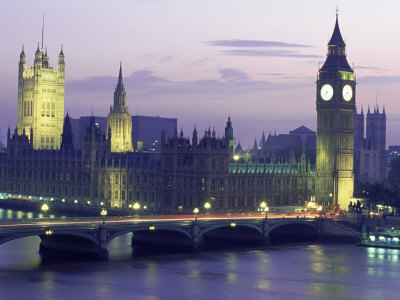 To spend a glorious 6 days and five nights. The stay is longer than I initially anticipated, and I greatly look forward to spending some QT with family!
... (though I do not expect my end of the pictures to turn out quite as well) It should be enough time to write and speak and explore and hang out. Then it's the
...and I couldn't think of any better way to travel. I am again thankful to KLM, as my flight allows me to fly out of
instead of having to return to London. After seeing this very photo I briefly considered looking into leaving from off of the actual Arc de Triomphe, but I imagine it would be slightly beyond my monetary means. So I have to fly out of
just like the rest of the non-gazillionaires. I don't have a direct flight home, but instead have a 15 hour layover... in
before my flight back to Chicago.
NYC, London, Paris, Amsterdam for sure. A neighbor that became a friend, a friend made on an Indian train, and a cousin (though at 5 she promised not to be anymore) to share my time and trip with. And a chance to simply write.
Things I'm looking forward to:
seeing NYC for an hour and meeting up with friends, mostly to be able to say "just spent an hour in NYC with -----. NBD (Normal But Different or No Big Deal, depending on the authority =); Hanging out with Marla AGAIN in London, though this trip the time will be measured in days rather than hours; Speaking English in England, French in France; sitting in a cafe sipping an espresso and nibbling on a French pastry; listening to "Non, je ne regrette rien" by Edith Piaf as I arrive in Paris; flying - yet again - by the seat of my pants in countries I've never been; bringing home rocks for all my loved ones (as there's no way i can shop in Paris the way I shopped in India); taking an obscene amount of pictures and movies; speaking no English for the entirety of my time in France; smoking a square or two; enjoying the cafes in Amsterdam, the vibe everywhere, and the writing always; expanding my ever shrinking French vocabulary; picking up some local vernacular and idioms; doing whatever I may do, enjoying what I am doing, and all because it is what is... The list goes on...
Things I am not looking forward to: ...?
Five things I want to do in Paris (in no particular order as always):
write a ----- (matters not what, so long as I write my face off), kiss a French girl, stay at Shakespeare & Company, effectively tell a joke in French, and eat a fresh croissant.